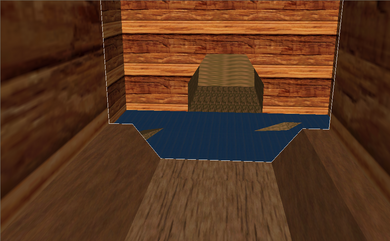 Jet Moto Galaxy (Jet Moto 5) is a fan game project to add a new entry in the series.  It is being made by Enigma (also known as EnigmaJetMoto) on the Jet Moto Central forums.  This new game will feature a whole new 3D engine and will be a PC title.  Fans of the series can go post their ideas on the official development thread and they shall be taken and put into the game.  Jet Moto Galaxy will have a complete story line with mysteries and secrets to discover.  The players will learn more about the game as they play more.  This new game will be mostly on earth but will feature 16 tracks and some of them will take place on other planets.  One of them will even take place in a black hole.  It has 14 different racers to choose from including 4 unlockables.  The tracks will be easy at the beginning but will become insanely difficult as the difficulty level goes up.  The controls will be simmilar to Jet Moto 2124 and the graphics will be "PS1ish" to keep the nostalgic effect of the game.
Free for everyone
Edit
Jet Moto Galaxy is made from a Jet Moto fan for Jet Moto fans.  Enigma makes this with no budget at all and will distribute the game publically and free.  Please consider that the game is not low-budget, it's no-budget.  Also, this is the first game that Enigma will ever make.
Ad blocker interference detected!
Wikia is a free-to-use site that makes money from advertising. We have a modified experience for viewers using ad blockers

Wikia is not accessible if you've made further modifications. Remove the custom ad blocker rule(s) and the page will load as expected.